June 30th, 2013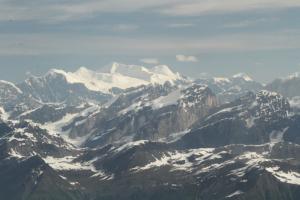 Hi folks. I have been pretty busy with the $$$ making job and a bit short of time to edit and post. Soon I will get some great new images from Alaska up.

I may be busy but never leave home without the camera so there are quite a few new images to edit and post.

What's coming? Here's a small list of what's coming SOON, Mew Gulls, Arctic Terns and their chick's on Potters Marsh, Sky scape's of the Alaska Range and it's three tallest peaks, Sunset over Mt Redoubt on the Kenai peninsula, Denali from the Parks Hi-way as well as some wildlife I have not yet posted and more so stay tuned and thanks to those who visit the site on a regular basis (yes I am paying attention)

If you have comments and or instructive criticisms Please feel free to comment

NOTE The image here is as shot. just wanted to show a small example of what's coming

In the near future is a trip up the Dalton Hi-way to visit Atigan Pass in the Alaskan "Brooks Range". The Dalton is the North Slope Haul road and I will be driving some 900 mi (1 way) for this one with stops going and coming home
May 1st, 2013
I am Back at the Camera.

I will also be Cleaning House and making ready for a PRINT SALE soon as well.
Posting my latest images as well as entering a number of contests here on the site. As I view the other photographers and artists work I see that many of the images in my files should be on my site and in more contests,

So look for a greater variety and many more entries in the contests that my work fits into. greater activity on the site can be expected.

To those who have continued to view my site while I was away Thank You! I hope that each of you find an image of mine that says something special to you every time you view it. Who knows, you may even choose to buy it :)

By The Way I enjoy any and all comments even (especially) those that teach me as they criticize a piece. There is so much to learn and so little time in life to learn it.
September 7th, 2012
I just wanted to let verybody know that i am not active right now due to the recent passing of my counterpart in life. I wil be taking a bit of a hieatius but am not gone.

Thank you for continuing to view and purchase my prints that are posted on the site and in the not so distant future I will be actilvey posting new images again
Terry
July 31st, 2012
In Kodiak Alaska for a few day's now and headed Home to Homer Tomorrow. The PWS Job was lost by the vessel and we transfered to Larsen Bay on Kodiak Is. where isolation is the word of the day so I have not been able to upload images or communicate much.

Real news! I was recently informed that one of my images entered into a Photo contest last year has reached finalist status, and will be published in a Best of 2012 book soon. if chosen as the winner I stand to win a decent chunk of money (to invest in more equipment :)). That means to me mostly that I have reached one of my photography goals whisch was to be recognised in the field. When I am Home I will likely post the image on the site for all to see and purchase (if you like it enough)

Now that I am no longer working on the vessel I will be back at adding images soon from the time I have been away and more soon so don't give up on me yet.

My short time in PWS and the time in Larsen Bay did produce a number of great Alaskan images that I can't wait to share with my friends and viewers

June 2nd, 2012
Off to Cordova after much work involved in preparation for the salmon fishing adventure. I am underway from Hoonah across the Gulf of Alaska. While the boat is the main focus right now, I want everyone to know the artist side of who I am is catching some sights and I will have more images to post as time permits. Let's see...there are whales, eagles, seals, sea otters and the other day I saw a great blue heron! The views of the water, the boats, the mountains all encourage me to go for my camera as each day goes by.
May 26th, 2012
Hey Folks sorry I haven't been here in a while. Nothing new right now since I am a bit busy settling into a new summer Job/Photo adventure here in Alaska.
Made it home and am now In SE Alaska (Hoonah) and sailing for Cordova Around Monday. This trrip will produce the first of my images from Alaska this year as we sail for Cordova across the Gulf of AK and into Prince William Sound. I hope tpo bring you some great Alaskan Wildlife and Scenic images
Stay tuned here for more on when and what I have coming to you
Terry
May 25th, 2012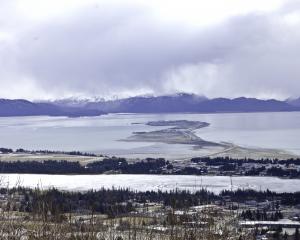 Well after seven months I am within 200 miles of my permanent home. I will only be there a short time before I head out to Prince William Sound (Cordova AK) for the summer job.

I will be taking tons of images of the beautiful scenic views and wildlife found there as I work on an 83' fish tender for the Salmon season this year. I will be in the Alaska bush country anchored in a bay somewhere most of the season and my internet connection will be a bit sketchy but I will be posting images and blogs about where I am as I can.

Look in on the site often as you never know when your favorite image will be available for purchase and I promise there is some great Alaskan scenery and wildlife coming your way soon
April 25th, 2012
Hey Folks I am in the process of making my way to Alaska for the summer and am a bit short of time to edit and post images but still trying to get some up as often as I can.
Still gonna be busy getting ready for a summer job after I get home, but will be posting more soon anyway. new images are from New Mexico and some previously unpublished Alaska images. Have fun, keep coming back and thanks for the many visits to my pages !
March 27th, 2012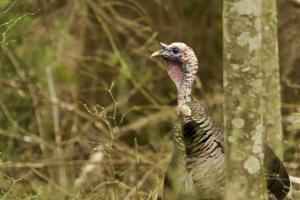 Hey Guys and Gals. Just back from a day at Bristol Motor Speedway for NNS and ARCA races last Saturday as well as a 4 day outing in the Smoky Mountians including Cades Cove, Abrams Falls and Roaring Forks in Tennessee for wildlife and scenic shooting. I will be posting a lot of new images in the next few days so stay tuned and check in often so as not to miss anything as there are some great wildlife, scenic and landscapes coming up
March 10th, 2012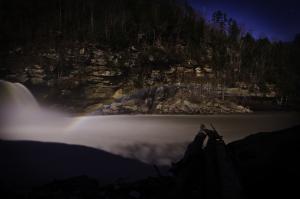 This week I went to Cumberland State Park to witness for the first time for me the "Moonbow" of Cumberland Falls in beautiful Kentucky. It was pretty awsome and a challenge to photograph. I also visited Yahoo Falls the tallest water fall in the east about 20 mile from Cumberland falls. I have added a new gallery to show off these and other waterfalls I have photographed. Soon I will be posting some waterfall images from Alaska as well as these and Bald River Falls in Tennessee which are already up and in the gallery. Hope you like the images as much as I enjoyed taking them